Products for the Home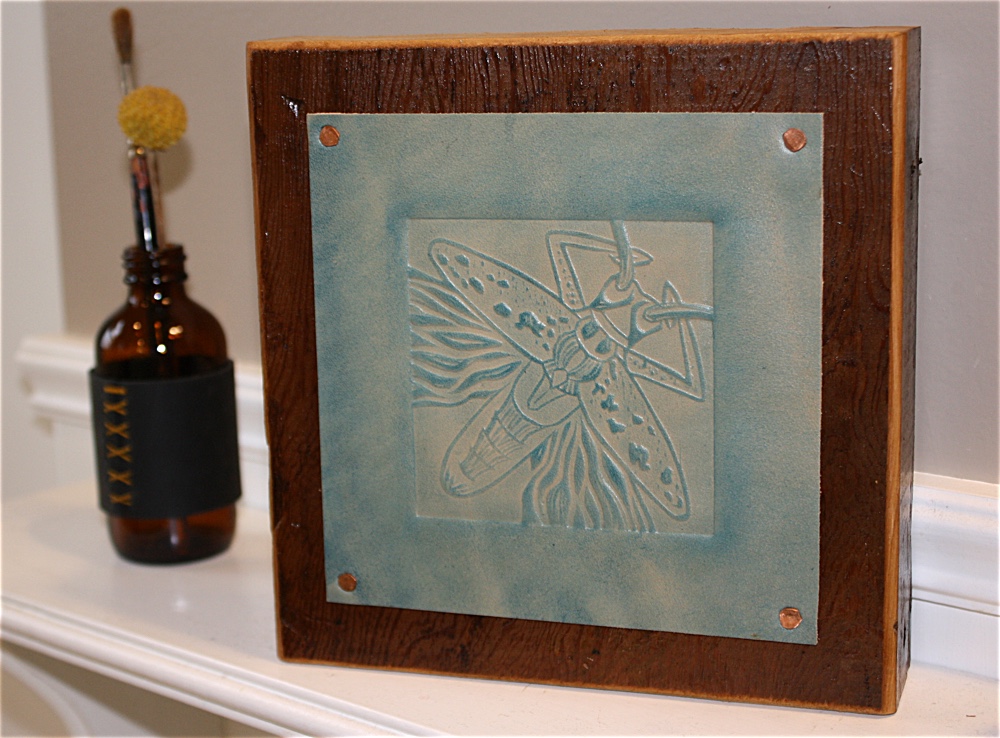 Leather Debossed Woodblock Carvings
Hand-dyed vegetable tanned leather debossed with original woodblock carvings. Nailed to reclaimed wood with copper nails. 7" X 7"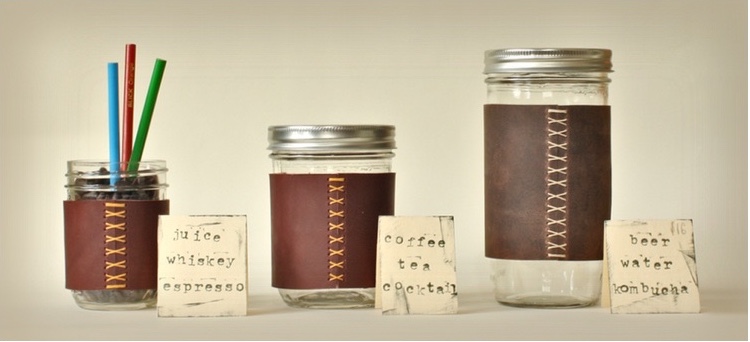 Leather Ball Jar Wrap
Handstitched leather wrap warms your hand while protecting you from hot temperatures. Use the 24oz. size for beer or water. Use the 16oz. for coffee or tea. Use the 8oz. size for whiskey or espresso.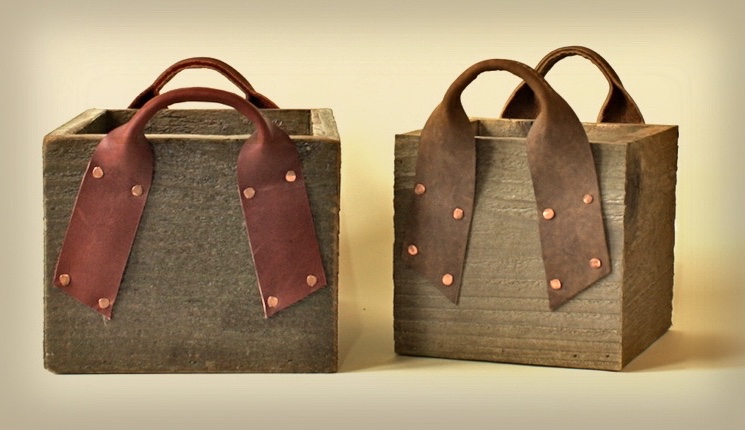 Reclaimed Cedar Boxes
Storage box with handstitched leather handles and copper nails.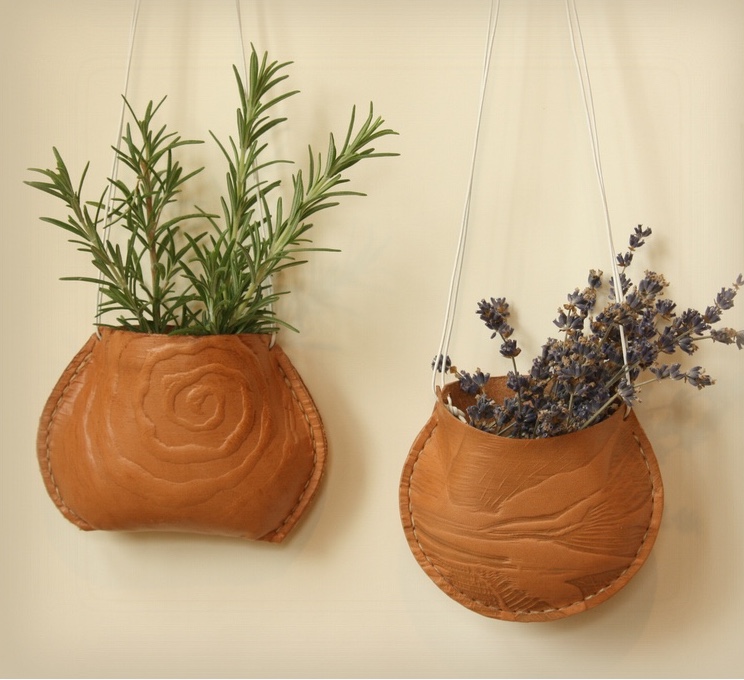 Hanging Leather Pot
Handstitched and stretched vegetable tanned leather. Debossed leather with original woodblock carvings. Hang air plants, herbs, or dried flowers.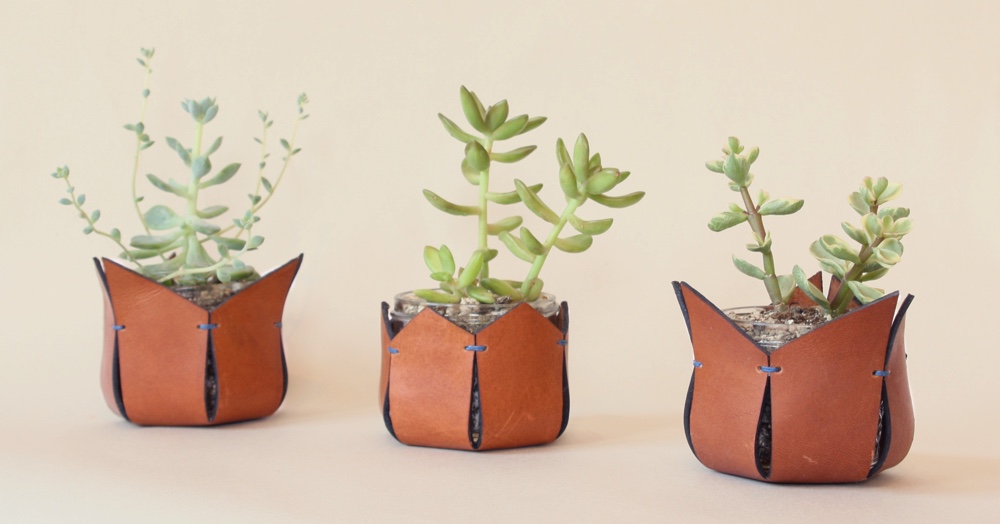 Leather Planters
Leather planters with dyed edges and contrast thread. This design fits a sedum in a 4oz. Ball jar or use it as a catch-all.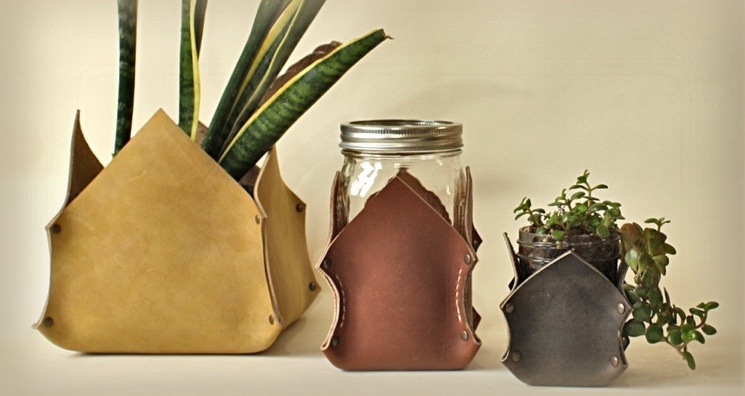 Leather Plant Containers
Handmade leather planters, vases, and catch-alls. The large size fits a 6" plant. The medium size fits a quart size ball jar to be used as a vase or catch-all. The small size fits an 8oz. ball jar for a catch-all or sedum planter.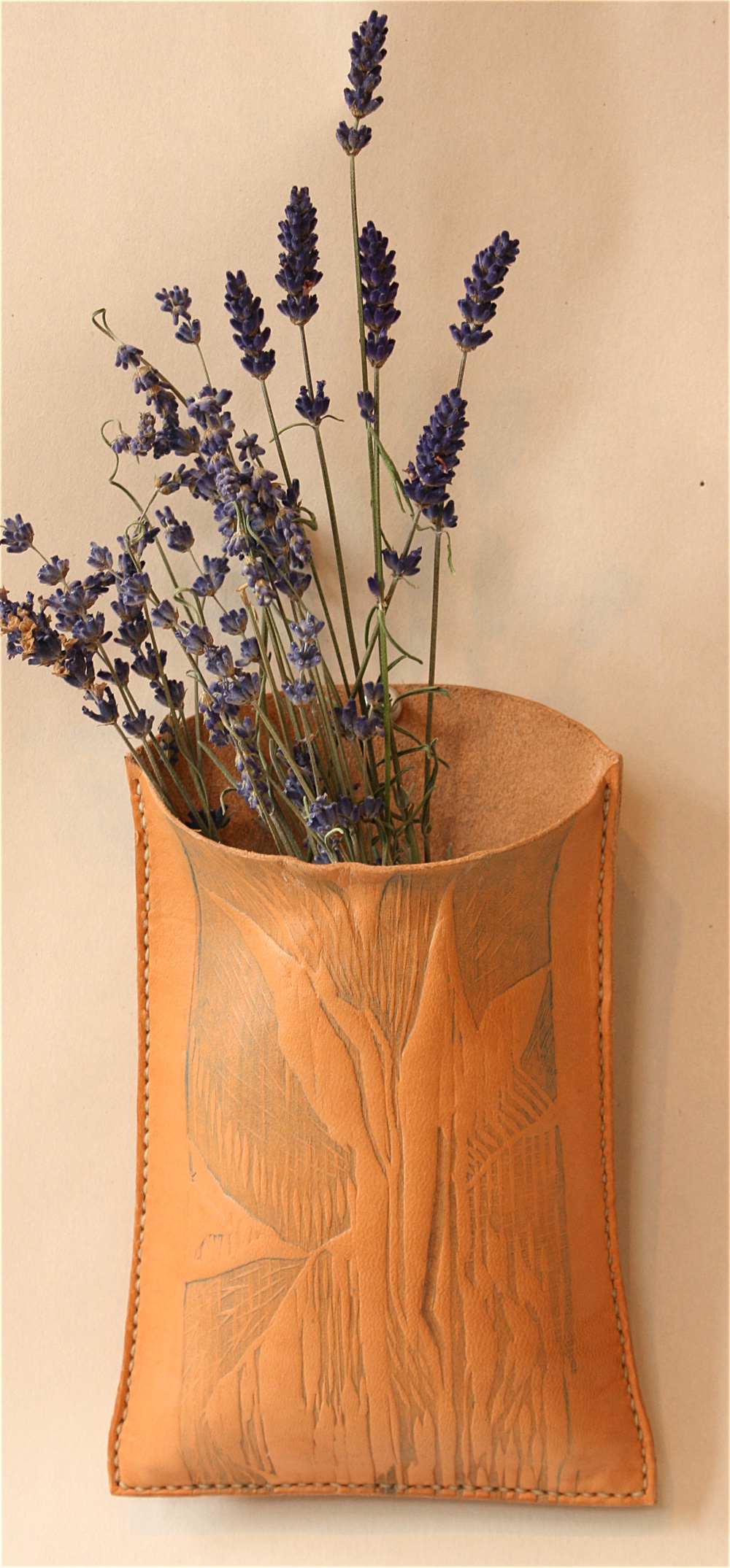 Debossed Leather Pouch
Handstitched, printed, and debossed leather pouch has many uses. Put your dried herbs, bills, or pens and pencils in it